DMC

Red Sail Aruba

Elevate your travel program with Red Sail Aruba, the only full DMC which owns
and manages a fleet of four luxury catamarans, PADI Five Star Dive Resort,
transportation vehicles, UTV's, The Ostrich Farm, local artisan boutique, and five
retail stores.

We deliver value to every aspect of your event and travel program, from
engaging event experiences to maximizing your return on investment. Our team
of professionals possess extensive local knowledge, expertise, resources, and
are specialists in the design and implementation of events, activities, tours,
transportation, program logistics, and are dedicated to being socially responsible.
We design each visit around a client's needs and preferences, resulting in well detailed itineraries based on corporate interests and lifestyles. We have spent
over 25 years forging partnerships and dedicating time to diligently getting to
know every vendor, venue, and nook of the "One Happy Island." From concept
to execution, experience true hospitality and enjoy Red Sail Aruba DMC services
during your next Aruba visit!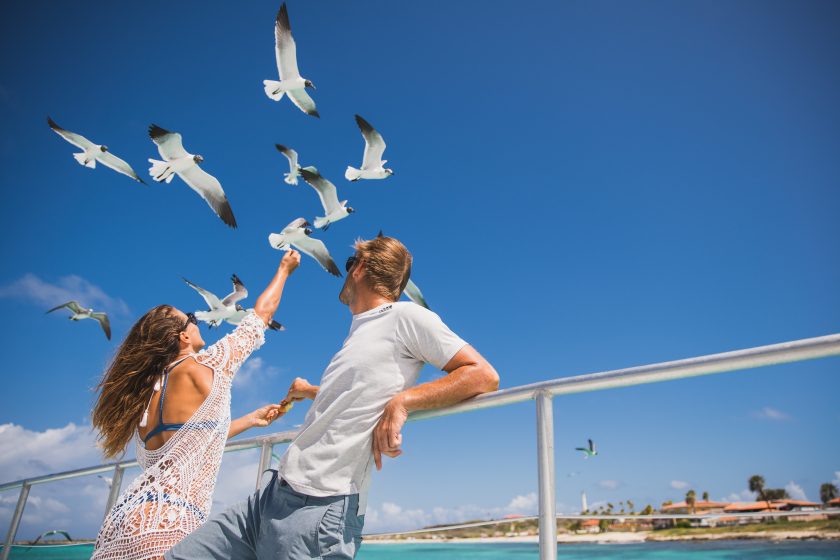 DMC details
| | |
| --- | --- |
| Site inspections | |
| Airport & point-to-point transportation | |
| VIP airport arrival and departure services | |
| Program coordination & planning | |
| Hospitality Desk staffing | |
| Group & individual activities | |
| Team building activities | |
| Private shopping experience | |
| Themed events & Décor & entertainment | |
| Pop-up shops | |
| Dine-around programs | |
| Gifts & amenities & CSR give-back events | |
Brochure