If your group is more into retail therapy, there are plenty of options to help them explore Aruba's signature shopping scene. A virtual nirvana for shoppers, Aruba's wide assortment of high-end stores have made it a fashion hub that boasts a greater selection of international brand-name products than almost anywhere else in the Caribbean or South America. Louis Vuitton, Gucci, Cartier, Michael Kors or Carolina Herrera. We'd run out of space if we had to list them all. You name it; Aruba likely has it!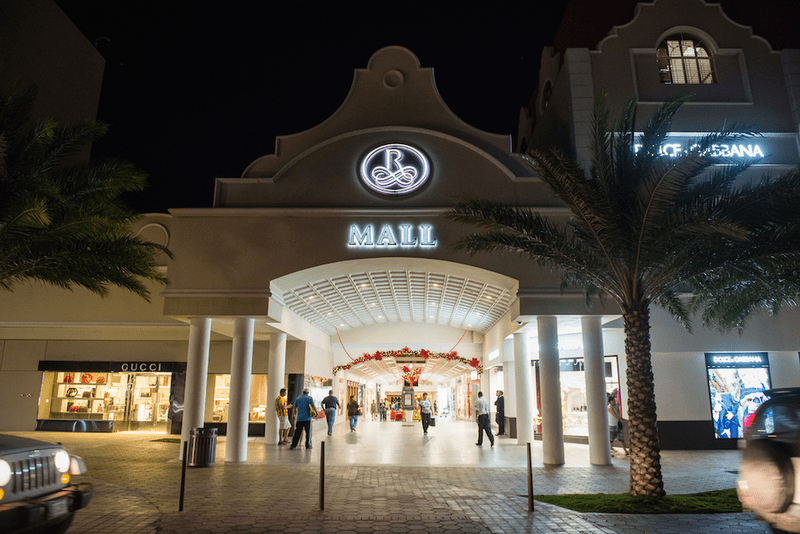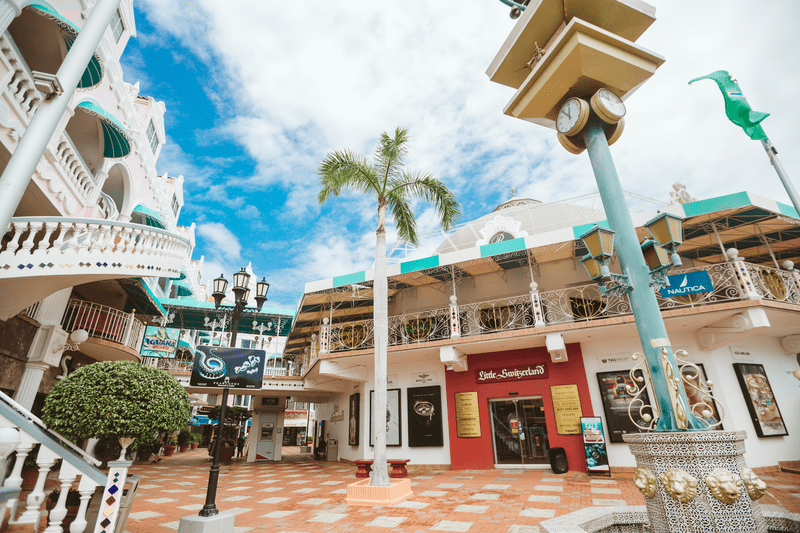 Our prices are competitive, and often even lower than in the U.S., while many European brands are priced better here than in Europe. Experienced buyers keep coming back for duty-free shopping and great deals, year-round. It's no wonder visitors find Aruba's shopping irresistible!
First Class Aruba can arrange private shopping trips for your group, touring top boutiques and jewelry stories, and even closing stores for our guests to enjoy an exclusive experience. Group VIP shopping cards are also available through Visit Aruba.
Aruba has full-service shopping malls across from the high-rise hotels, including Paseo Herencia and the neighboring Palm Beach Plaza Mall, while The Village courtyard features several shops and turns into a nightly flea market. If you want to take your group to explore the downtown core, they'll find a variety of boutiques, shopping strips and pedestrian malls, including the ornate pink arches of Royal Plaza Mall, or the Renaissance Marketplace or Renaissance Mall.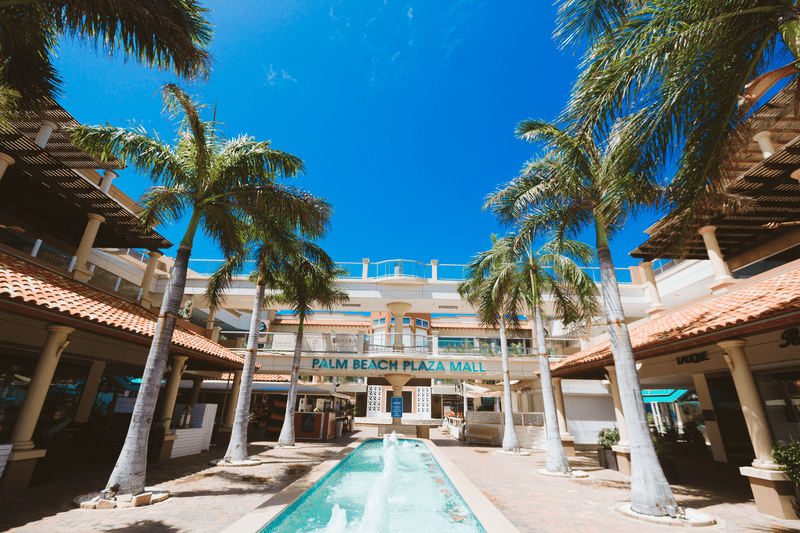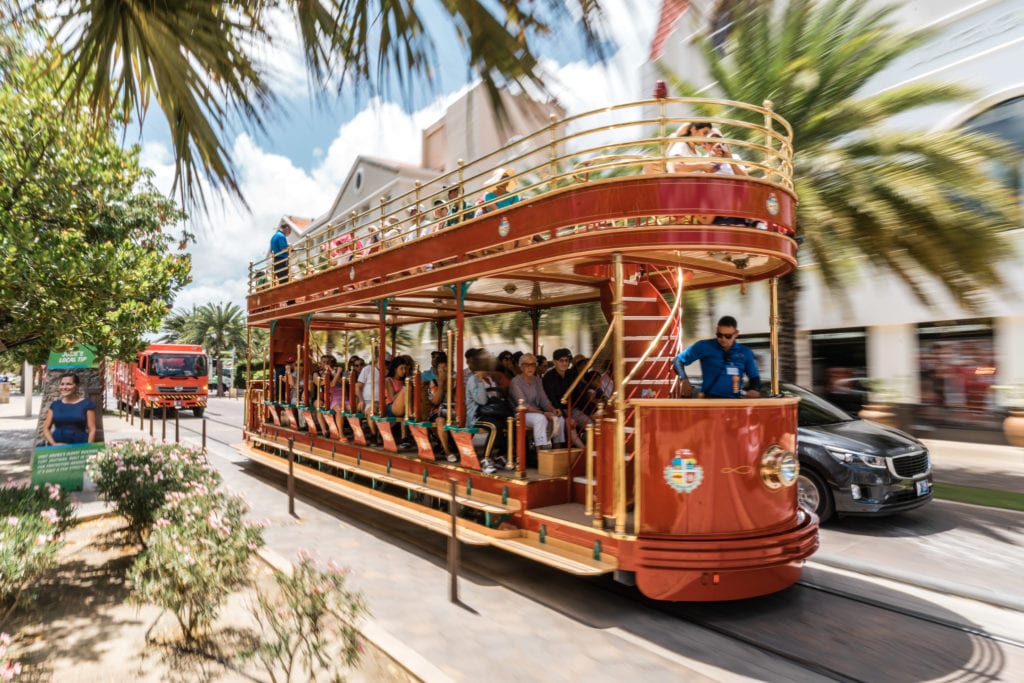 A free hop-on trolley bus will even shuttle shoppers between the various shops along Oranjestad's signature "Main Street". Your group can then stroll along the city center's waterfront boulevard for easy access to a wide variety of specialized jewelry stores and souvenir shops.
The Aruba Convention Bureau offers an exclusive VIP shopping card for groups. Reach out to us today and request VIP shopping cards for your group.