Whether your group wants to beach hop, get a taste of our local archaeological sites, or find the ideal spots for group photos, Aruba tours are the way to go to get the most out of our many attractions.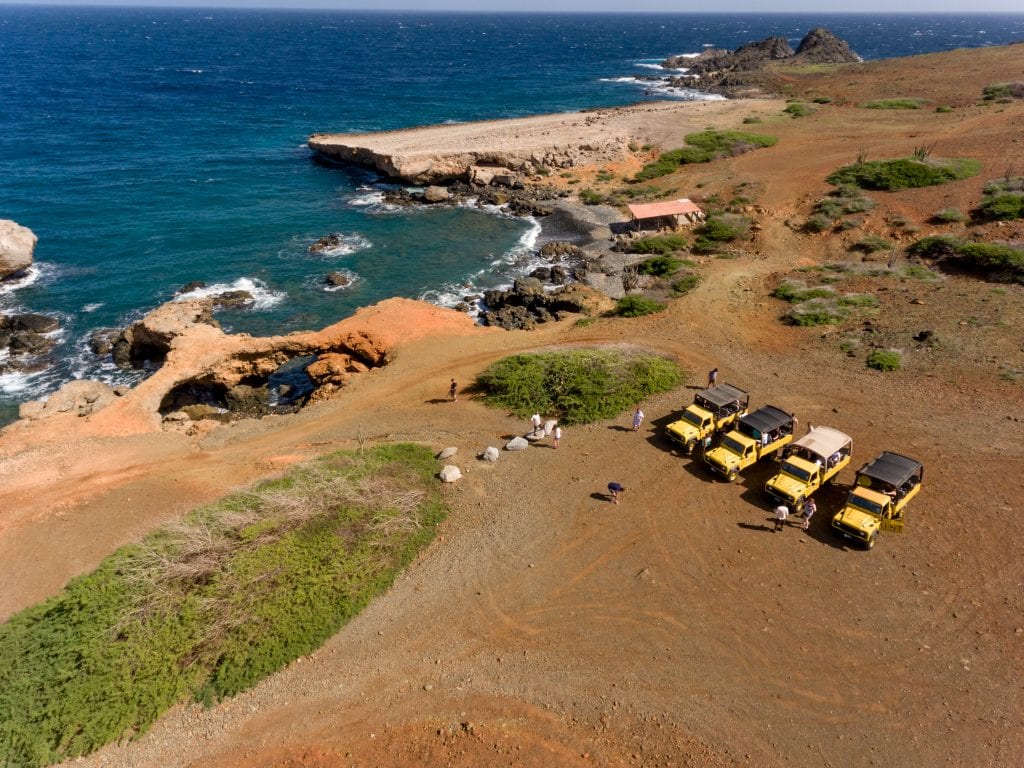 You can explore the island's unexpected desert terrain with group tours by Jeep, bus or All-Terrain Vehicles (ATV). Blaze the trails of our rugged national park to enjoy spectacular views of the countryside. Tours are led by an expert guide who will safely navigate the streets and trails. Organized jeep tours routes vary, but many will stop at the California Lighthouse, charming Alto Vista chapel, the Bushiribana gold mill ruins, collapsed Natural Bridge, snaking through backroads to the Guadirikiri caves, finishing off at one of Aruba's pristine beaches.
Other enticing attractions for groups include underwater submarine tours, which allow you to explore our reefs and vibrant sea life without even getting wet. Take your group to explore the corals and mangroves around Mangel Halto in a glass-bottom kayak or canoe. Hire a party cruise or catamaran trip, complete with snorkeling and a sunset toast, as other great option to end the day. Or book a day-trip for your group to one of our exclusive or all-inclusive private islands.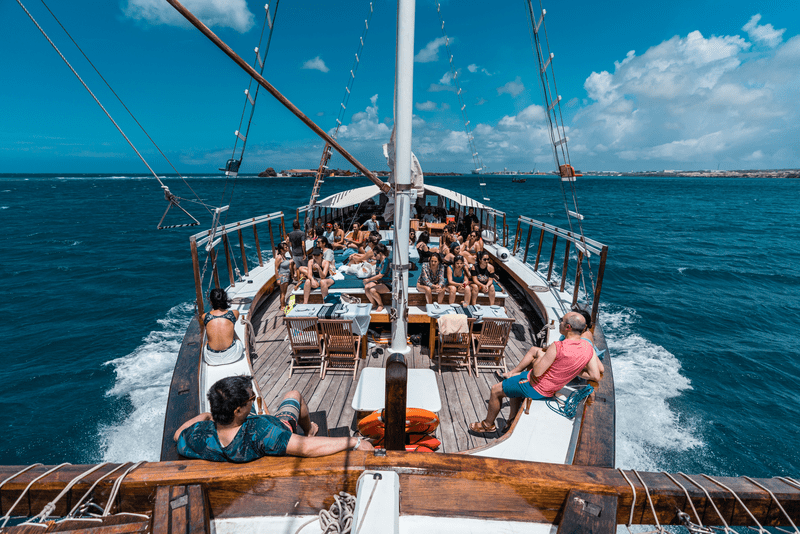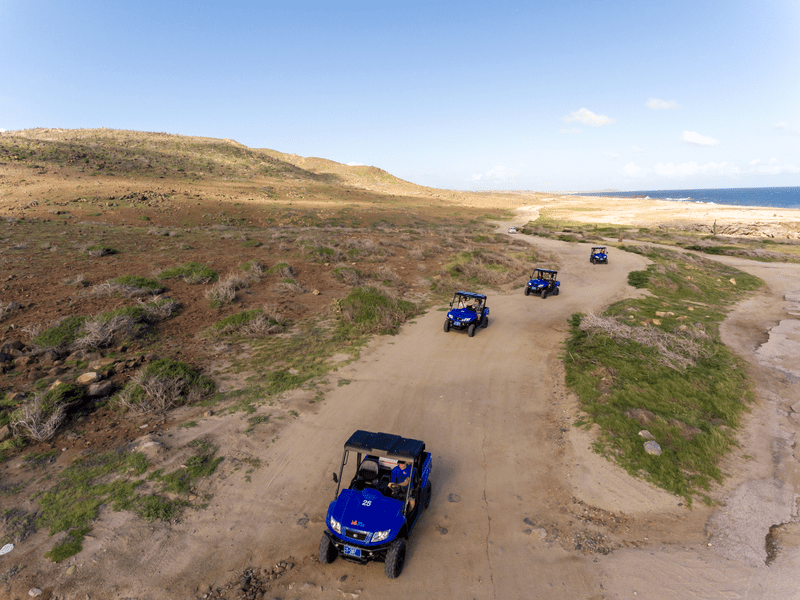 Where will you take your guests to create that experience that will be so unforgettable and flawlessly arranged, they'll keep coming back to you for more? Contact an Aruba tour company or tour operator to learn more about their current itineraries so you won't miss a thing.