Top Reasons to meet in Aruba
Reasons to choose Aruba
Many islands offer attractive settings and incentives to plan your next group meeting. But Aruba is a cut above the competition, for a number of reasons. Consider our unparalleled safety, linguistic prowess, state-of-the art meeting facilities and top-notch hotel brands, year-round travel options via multiple direct flights, as well as our culinary variety or the wealth of cultural, wellness and adventure activities your group can enjoy, on land or at sea.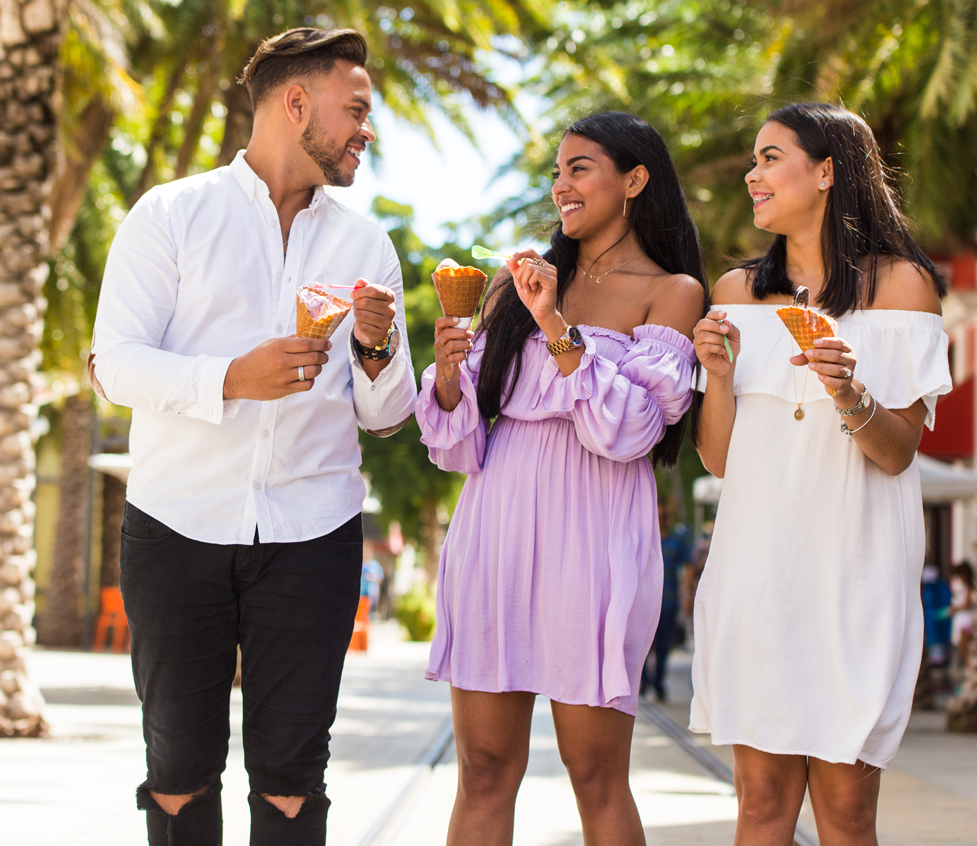 1. Safe and Secure
First off, you need to feel secure in knowing that your group is traveling to a safe destination. Aruba's strong social security net means poverty is low and the standard of living is high. You can wear your bling, organize trips to remote beaches, or go out dancing until the wee hours, safely and care-free. It's just one of the reasons why Aruba has the most repeat visitors in the entire Caribbean.
2. We Speak Your Language
You don't speak our language?  No problem!  We are a multilingual nation, where most Arubans can communicate in English, Spanish, Dutch, and our local language of Papiamento. Our large array of immigrant communities means many people speak a variety of other languages too. U.S. and global travelers also appreciate our wide acceptance of U.S. dollars, so there are no misunderstandings in currency exchange and money matters.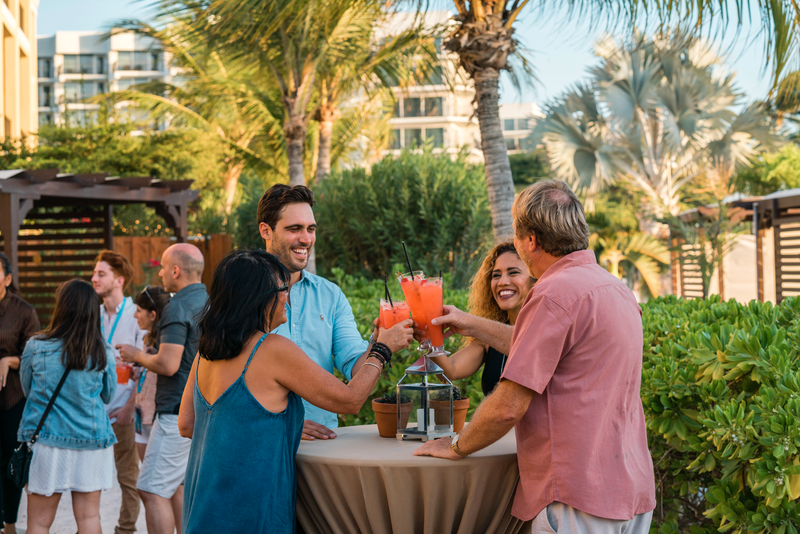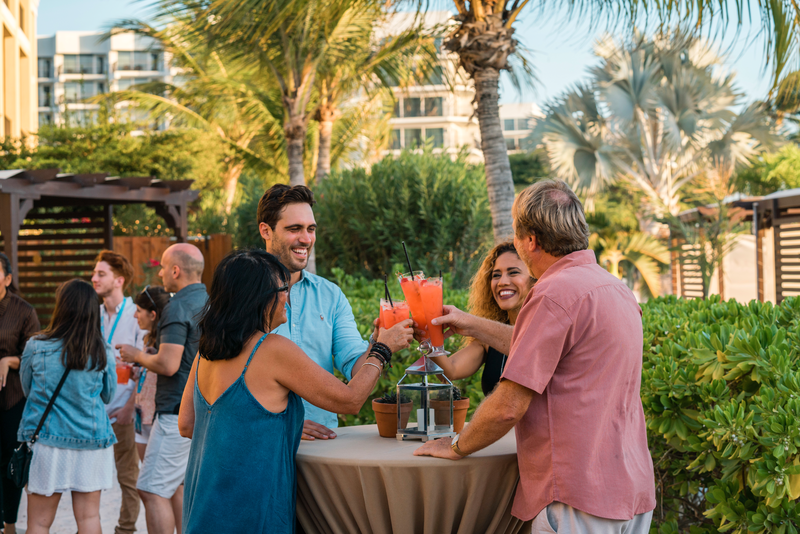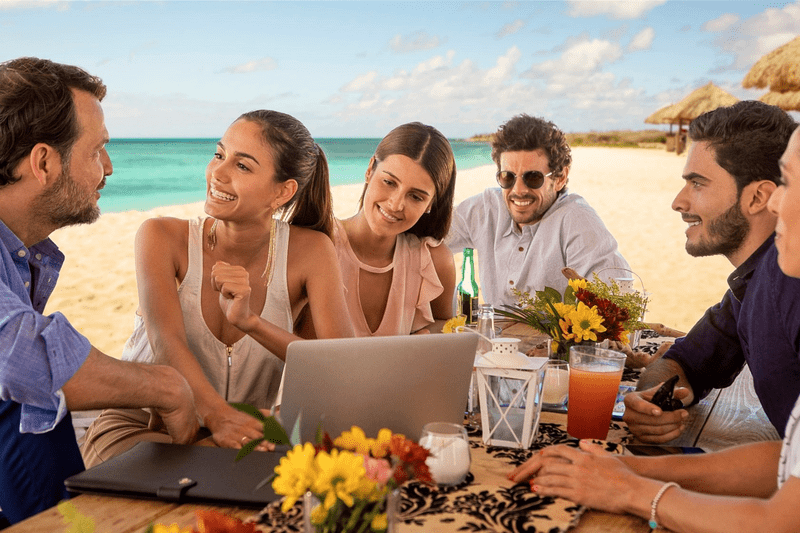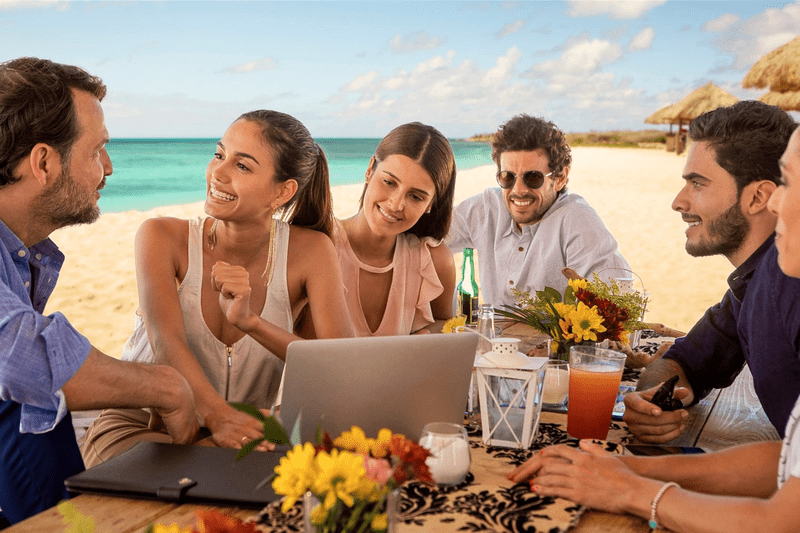 3. Meeting in Paradise
Whether it's a seaside, toes-in-the-sand meeting of the minds, an executive boardroom seminar with wall-to-wall views of the Caribbean, or a state-of-the-art, multimedia theatre presentation, Aruba's versatile meeting and function spaces allow endless possibilities for conducting business in unique and comfortable settings.
Our team at the Aruba Convention Bureau can help you coordinate all the extras you need to make your meeting as productive and enjoyable as possible.
4. It's a breeze to get here
Multiple direct flights and easy connections within North America, Latin America, and Europe can minimize your travel time and maximize your fun time. U.S travelers will appreciate the convenience of saving time on their return from Aruba by pre-clearing U.S. Customs and Immigration at our Queen Beatrix International Airport, offers visitors streamlined and sophisticated service.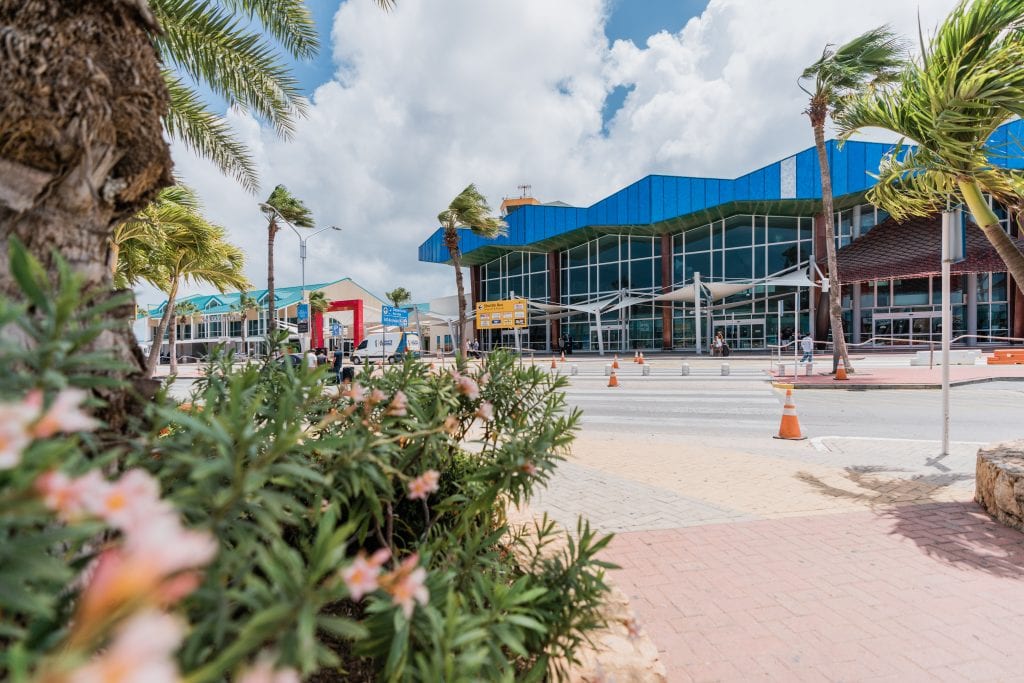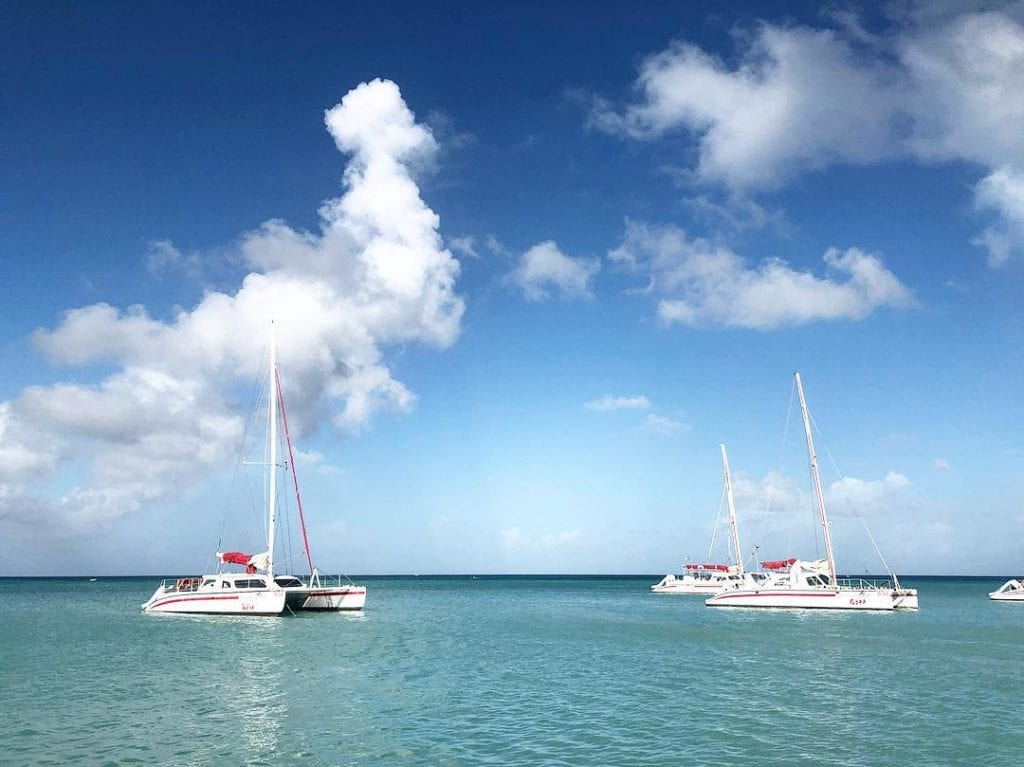 5. OUTSIDE THE HURRICANE BELT, WITH UNENDING SUNSHINE
Aruba's consistent tropical sunshine is offset by refreshing trade winds. The island is among the few Caribbean destinations outside the hurricane belt, and with an annual rainfall of a mere 20 inches a year, it's easy to plan outdoor events, leisure activities, and group excursions without the stress of worrying about inclement weather. Just don't forget your sunscreen!
6. ARUBA IS WIRED FOR SUCCESS
Aruba may be a paradise for relaxation and play, but the island also gets down to business, boasting the one of the highest percentages of Internet users in the entire Caribbean. We have several public Wi-Fi points and our meeting venues all offer high-speed connections. Whether you want to surf the net with Wi-Fi from your hotel or surf the waves on the beach, or you simply need your cellphone to keep in touch with those back home, Aruba is better—and more reliably—connected than most island destinations. In fact, our technological options are comparable to those of the U.S. and Europe. Look for solar trees with cell-phone charging stations near the cruise ship terminal downtown.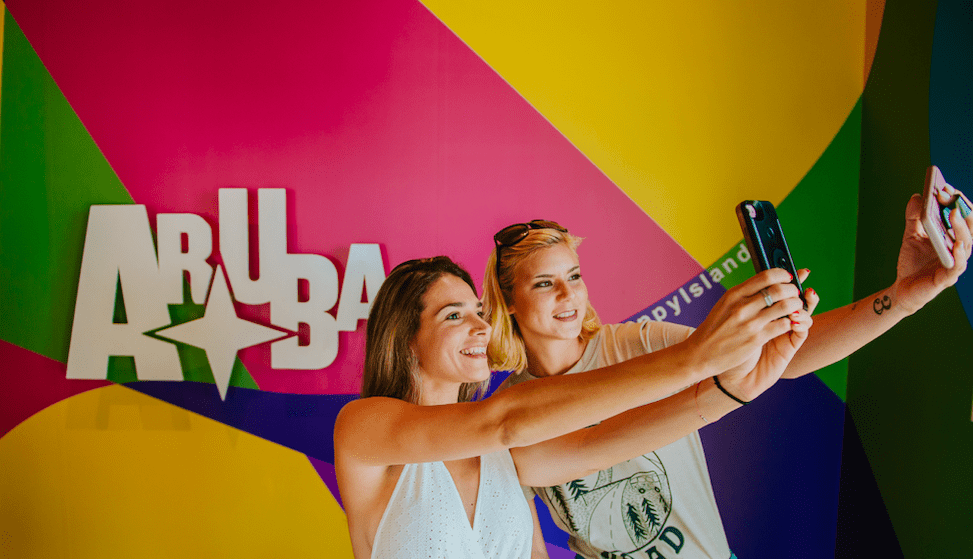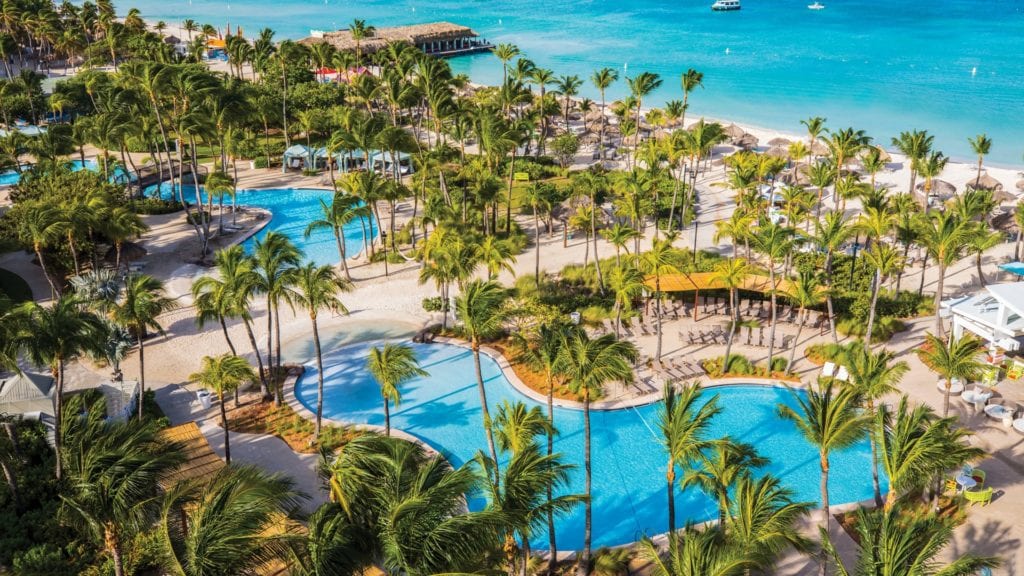 7. A ROOM WITH A VIEW
Many of the world's top hotel brands dot our scenic coastline. Choices of luxurious five-star resorts, fashionable boutique hotels, and all-inclusive facilities make finding the right property for your group easy. Our hotels are top-notch, with professional staff seasoned in group and incentive travel. They also offer expert concierge services and skilled banquet and special-event staff.
8. EXPENSE IT!
In 2009, Aruba was elevated to "White List" status by the Organization for Economic Cooperation and Development (OECD). Now, under the umbrella of the Tax Information Exchange Agreement (TIEA), your meeting expenses are tax deductible, just as they would be in the United States. Combined with the island's competitive rates across the board for incentive and convention travel, Aruba means business when it comes to providing a perfect destination for off-site meetings and group travel!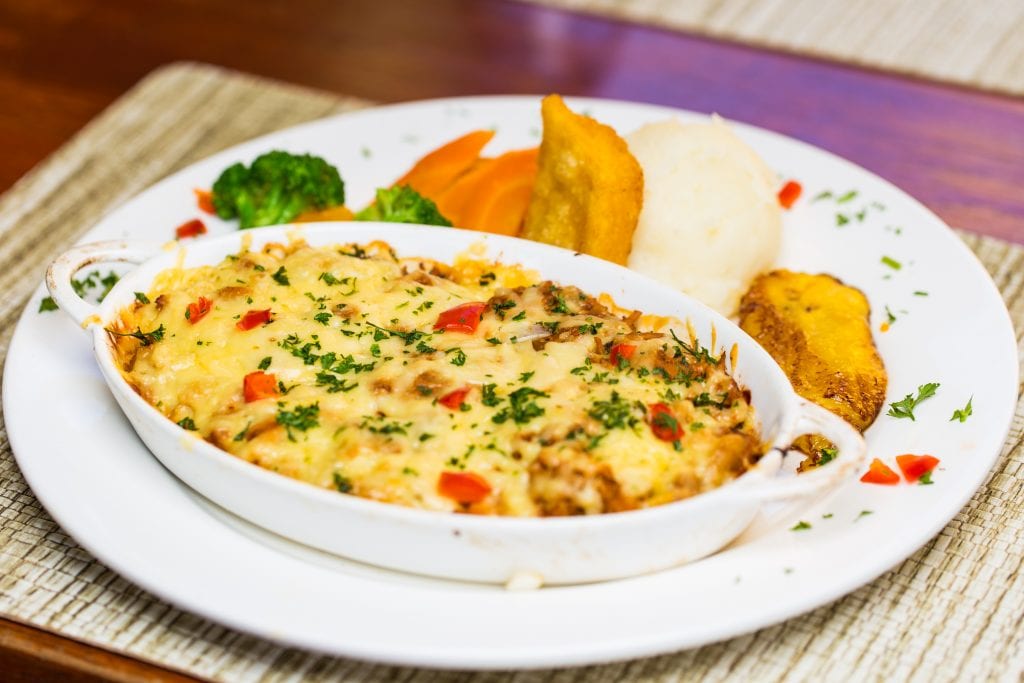 9. THERE IS SOMETHING COOKING FOR EVERY APPETITE
Aruba's community of more than 90 nationalities reveals itself in a culinary bonanza of international gourmet fare. From small, open-air cafés offering fresh catches of the day and traditional family dishes to award-winning fine-dining restaurants, Aruba can pamper every palate. In fact, we have more than 100 restaurants, with many able to cater to larger gatherings. So, go ahead and tantalize your group's taste buds with a different type of cuisine at every meal opportunity.
10. ACTIVE PURSUITS AND GREAT ESCAPES
There is a time for work and a time for play, and when it's time to play, Aruba is the place to be in the Caribbean. Bring your group together on a chartered sunset sail or snorkel cruise on a majestic catamaran, coordinate a just-for-fun golf tournament on one of our championship courses, or experience an unforgettable guided moonlight hike in our national park—the possibilities are endless.
Those who relish relaxation will enjoy revelling in one of our many spas, and the shoppers in your group will find that Aruba's open-air plazas and modern malls are filled with unique artisan markets, whimsical souvenir shops, and top designer boutiques.