Resort

Renaissance Wind Creek Aruba Resort

Renaissance Aruba's glistening shores invite you to revel in the serene beauty of our luxurious resort. Here, you'll be swept away by a soothing rhythm that takes you beyond the ordinary directly into the heart of authentic Aruban culture, to a tropical oasis located in the center of downtown Oranjestad.

Our breathtaking views of the Caribbean Sea set against the sparkling cityscape provide an exceptional setting for you to craft your unforgettable getaway. Whether you choose our newly renovated, adult-exclusive Renaissance Marina Hotel or stay in our secluded Renaissance Ocean Suites, we look forward to providing a variety of activities for you to explore. In minutes, our water taxi can deliver you to our 40-acre private island where pink flamingos roam freely and where relaxing treatments at our world-class Spa Cove are there for the taking. Not ready to wind down just yet? Our 24- hour Wind Creek Casino is a high-energy way to test your luck. And, with the vast array of restaurants and bars that serve everything from handcrafted cocktails to authentic steaks and wood-fired pizza, the perfect dining experience is never far away. All of this and all that Oranjestad has to offer, including access to the beloved Flamingo Beach and Renaissance Mall is here for you to enjoy. Renaissance Aruba is paradise, prepared and ready when you are.

Meeting Spaces – Here at Renaissance Aruba, when opportunity knocks, we make sure we have enough room to let it in. The Renaissance Convention Center, the largest facility of its kind in Aruba, features 22,000 sq. ft. of meeting and function space divided into seven luxurious rooms, including our 15,120 sq. ft. Crystal Ballroom. The Crystal Ballroom, accommodating up to 1,400 guests, can divide into six sections and convert into smaller rooms when intimate gatherings are the order of the day. Meanwhile, seven beautiful breakout and exhibition spaces are available on-site for intermissions, receptions and more.

Private Island – It's no secret that happiness positively impacts business growth. It's also no secret that happiness and private islands seem to go hand-in-hand. Just off Aruba's coast lie the private shores of Renaissance Island, a retreat available to guests of Renaissance Aruba Resort & Casino. Here, along the 40 acres of secluded paradise, unforgettable evening gatherings or group retreats can be organized to suit any taste.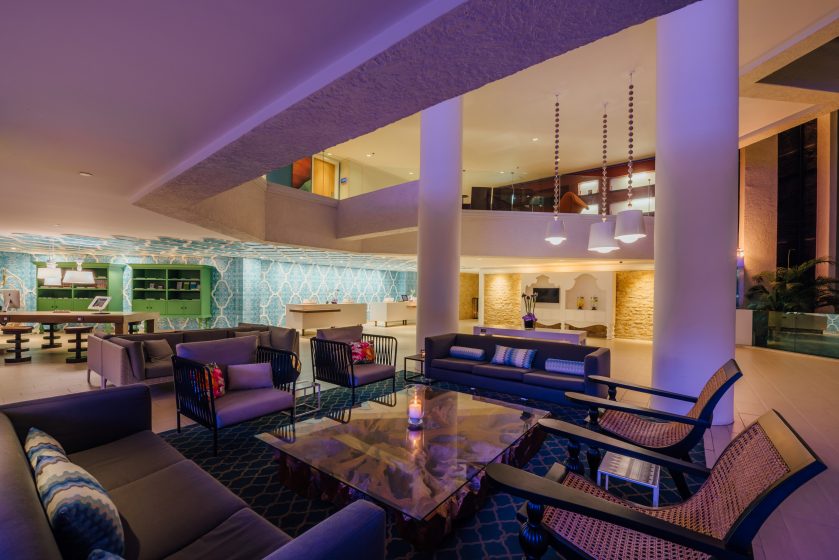 ARUBA IS OPEN FOR HAPPINESS!
The Aruba Convention Bureau highlights our partners that are ready to welcome groups once again.