Day 1
After enjoying a hassle-free VIP check-in at the airport and a welcome lunch at your hotel, get ready to let the Trade winds transport you as you try wind-surfing in Malmok.
Lessons are available for novices, while the less-daring members of the group can spend some leisure time on the beach.
Then you'll set out on a group All-Terrain Vehicle or horseback-riding adventure to explore Aruba's rugged northern shores, including the abandoned Bushiribana Gold Smelter and natural bridge area.
Conclude your off-roading adventure with a stop at the recently restored California Lighthouse, where you can climb to the top for a spectacular 360⁰ view of this small island paradise.
Finish off the day with an exquisite meal overlooking the sunset at the Faro Blanco restaurant just a few steps away from the lighthouse.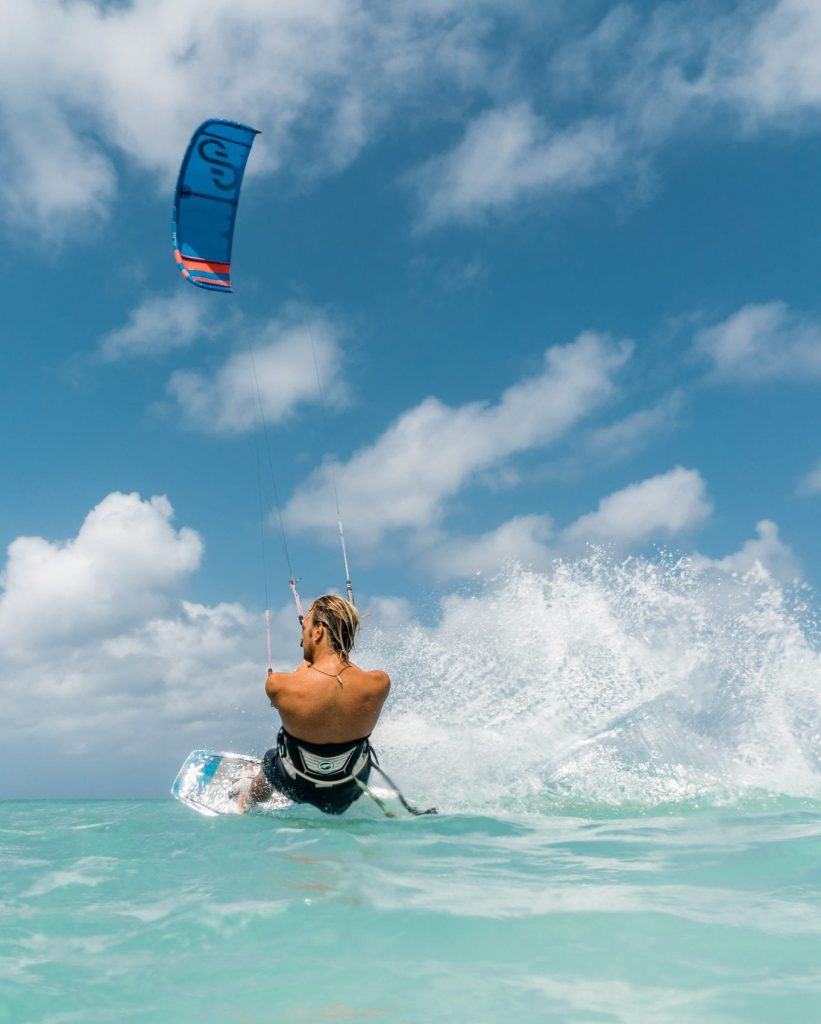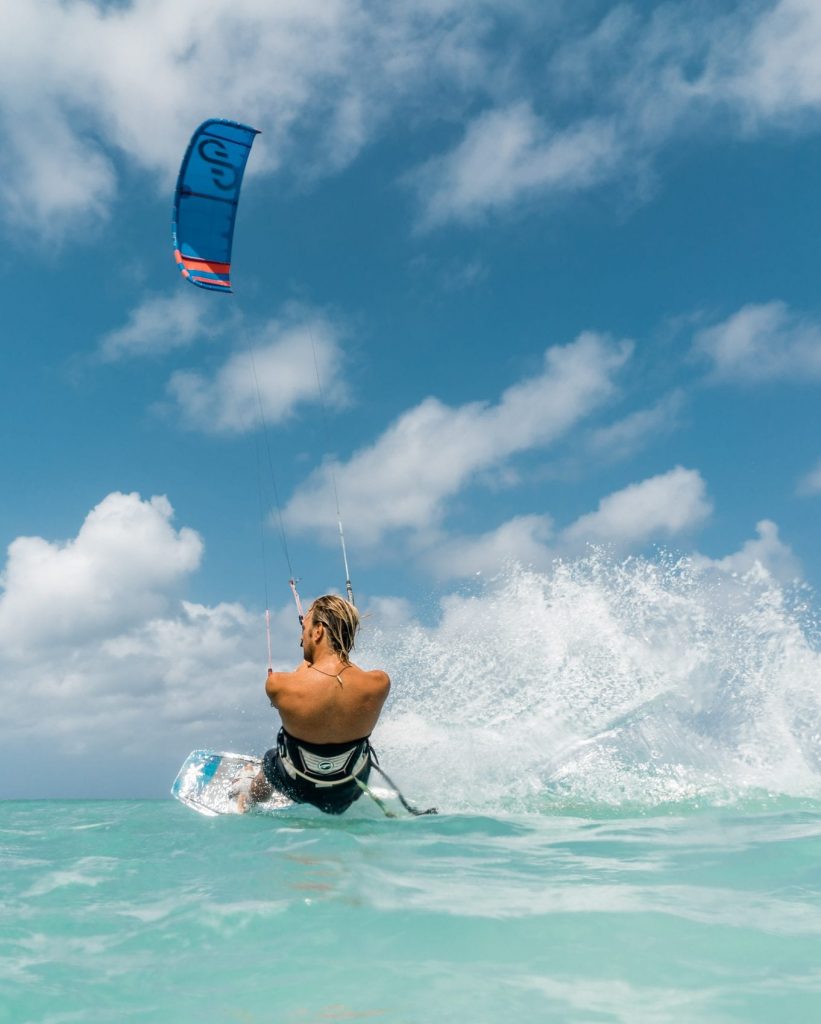 Day 2
Start the day energized with some kite-surfing on Boca Grandi Beach, along the south-eastern stretch of the island. We have lessons available for group members who've never tried it.
Then head to the calmer waters of Baby Beach, for some world-class snorkeling. Afterwards, we've organized an underwater reef rescue and clean-up (for certified divers only). Non-divers can do an on-shore beach clean-up afterwards.
For lunch, you'll visit the local fishing wharf in Savaneta for a casual lunch of freshly-caught fried fish served up in a basket at Zeerover.
Relax and explore the reefs and delicate mangrove ecosystem in the shallow waters at Mangel Halto by paddling around in a glass-bottom kayak.
Next, we'll take you to the chic Screaming Eagle where you can enjoy French-fusion boutique cuisine in a classy restaurant with South Beach-inspired decor. Try a relaxing 'dinner-in-bed' on comfy lounge chairs. Screaming Eagle was voted #1 Restaurant in the Caribbean on Caribbean Journal's Top 50 list in 2015. End your evening with a leisurely evening stroll along the seemingly endless coastline, delighting in the calming lullaby of the waves as moonlight sparkles on the sea.
Day 3
Spend your morning water-skiing or try standing paddle-boarding around Aruba's impossibly clear turquoise waters. Then enjoy a delectable seafood lunch at Aqua Grill in Palm Beach.
You'll need to buckle up for a bumpy ride to Aruba's Natural Pool, known locally as Conchi ("bowl" in the local language of Papiamento). Ensconced along a deserted stretch of coastline, amid jagged volcanic rock and Aruba's most inhospitable terrain, you'll reach the secluded site with a guided Jeep Safari. Conchi's circular shape traps the seawater, creating an idyllic oasis. Swimmers will occasionally get sprayed by dramatic bursts of seawater as the tide collides with its edges.
Embrace the end of the day with a toast aboard a premium catamaran sunset sail. Then indulge in some Asian fusion dining at the chic Azia Restaurant in Palm Beach. If you have the energy, go can get your groove on with some open-air dancing to the live band at South Beach, Gusto or one of the various nightclubs in the area.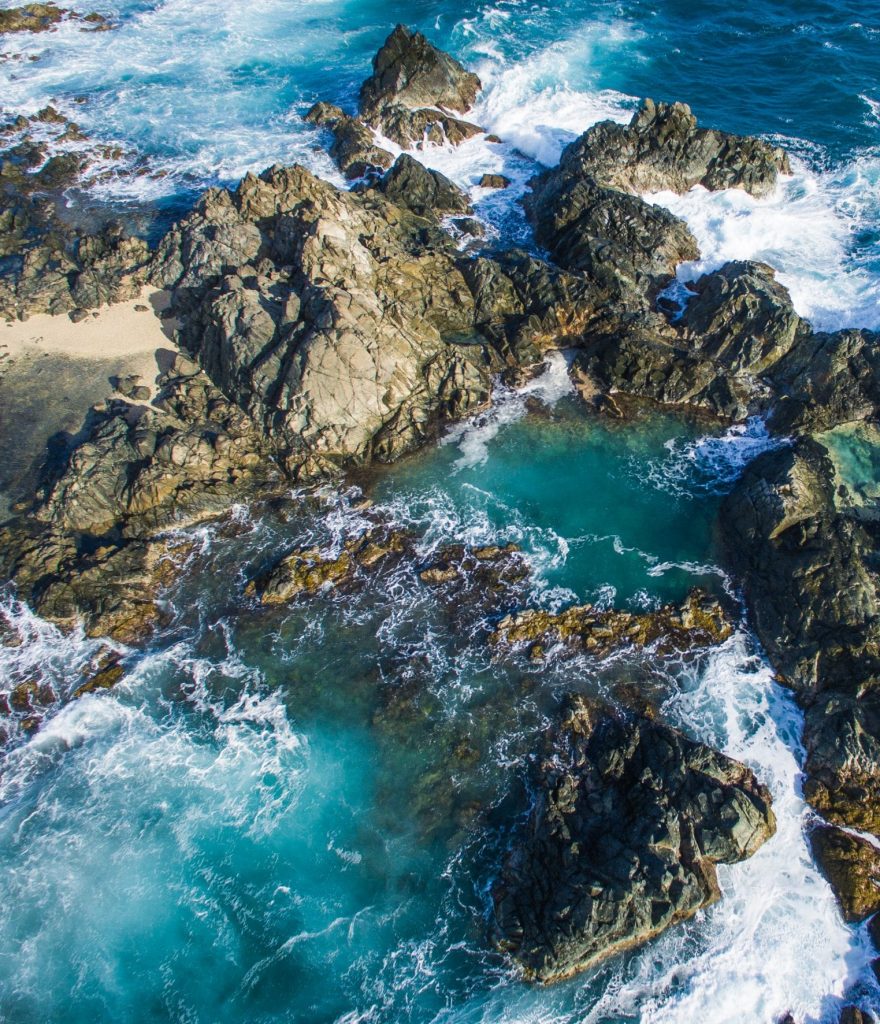 Day 4
A short ride away, a luxury coach will come to collect your group at the hotel for a final action-packed day at De Palm Island. Enjoy an early breakfast buffet and embrace the cool sands before the sun hits its peak. Then try some 'Snuba' diving—a cross between snorkeling and scuba diving, but you don't need to be PADI certified—or experience a 'Sea trek' where you'll wear a heavy diving helmet as you walk around a path of sunken ships and relics on the seafloor.
Enjoy a buffet lunch before partaking in some ziplining and banana boat rides around this private island. Then try some traditional snorkeling and don't forget to look out for our giant electric blue parrot fish that look like they're constantly smiling. Then lounge in a hammock or explore the surrounding mangroves before taking the water taxi back to the mainland. A luxury coach will then transfer you to Surfside beach, where you can relax with your feet in the sand at Barefoot Restaurant.