Day 1
Upon arrival at Aruba's International Airport, enjoy a speedy VIP check-in, after which your group representative will meet and escort you to your hotel. Following check-in, guests will be invited for a welcome drink and lunch at the hotel.
Dip right in! Spend a few hours lying in the alabaster sands of the hotel beachfront or frolicking in the waves at the signature Arashi Beach, a little further north.
Freshen up and await transportation for a surprise at a heritage location downtown. Allow yourself to be transported in time to the rhythmic tribal drumbeats of the tumba and watch folkloric dancers sway their sprawling dresses to the waltz at an exclusive presentation of Aruba's unique culture and music. If feathers and bling are more your thing, get up and dance along to the contagious carnival music alongside the performers decked in fantastically flashy carnival costumes. It all happens under the stars in the outdoor courtyard of Aruba's historic Fort Zoutman.
End your evening with fine Dutch-inspired fine dining at Wilhelmina Restaurant, before getting your 'prescription filled' with a night cap at Aruba's trendy new Apotheek cocktail bar.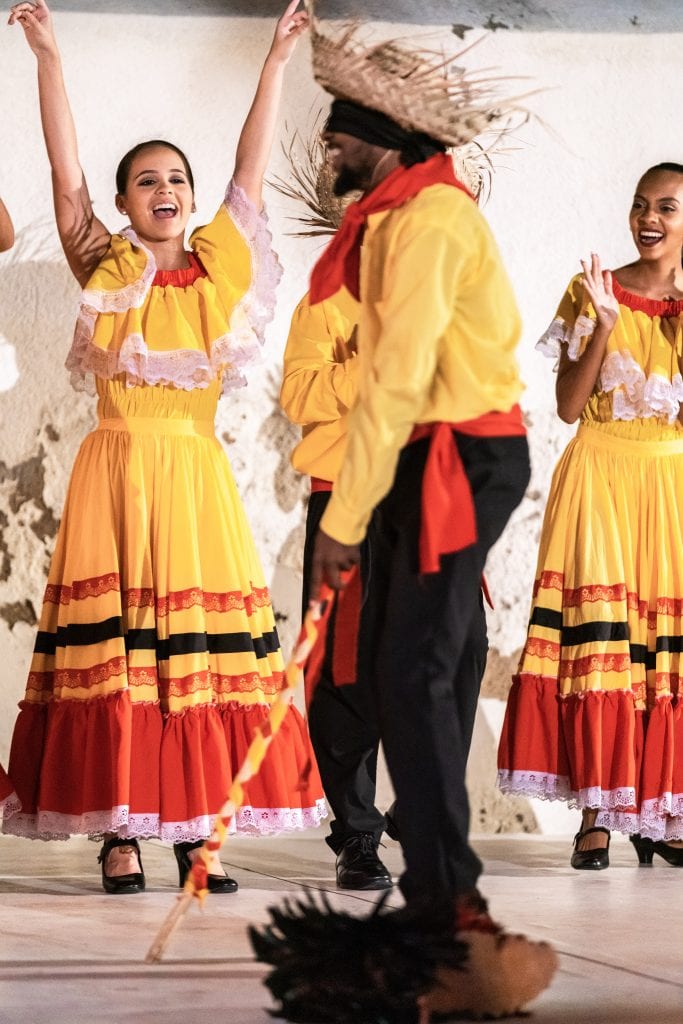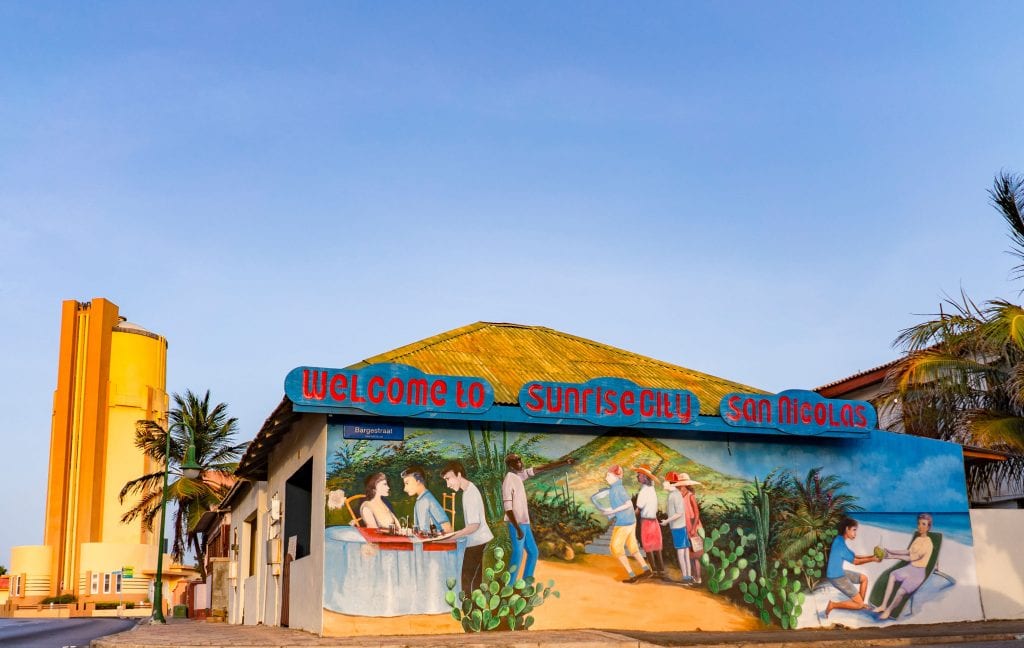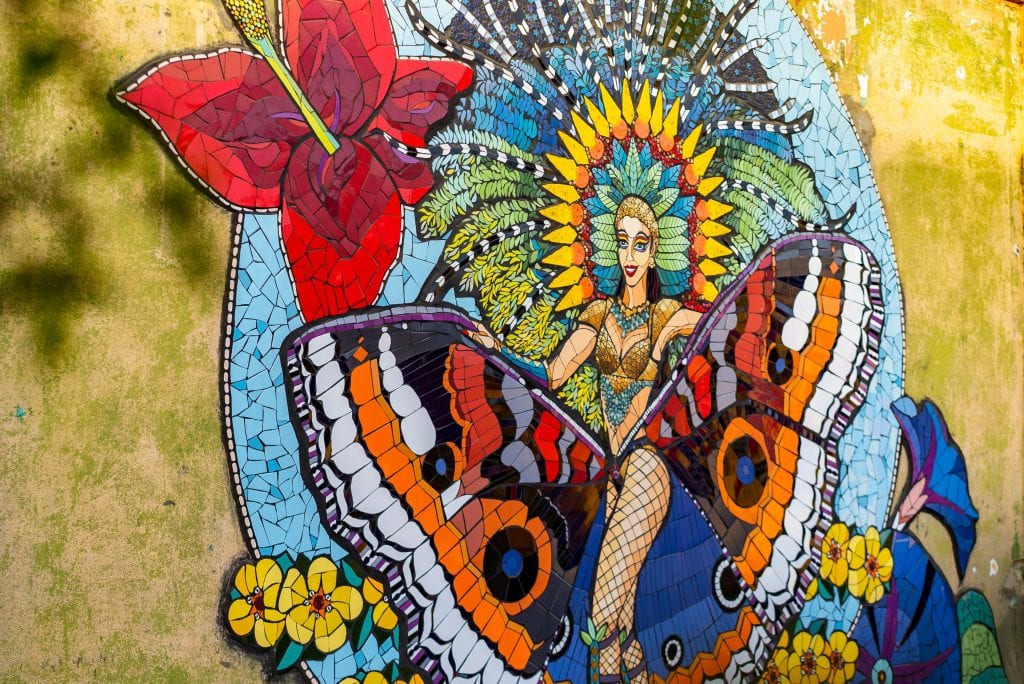 Day 2
Start your morning with a guided visit of the Arikok National Park, where you'll visit a traditional Aruban farmhouse and see zoomorphic cave paintings by the Caquetio indigenous peoples and 19th-century etchings by European explorers.
Then embark on a short road trip south through the island's rugged desert landscape to end your morning at quiet Baby Beach in San Nicolas. Float in the naturally buoyant still waters or do some snorkeling to discover the inlet's fascinating sea life.
You'll stop for lunch in a local haunt, the popular O'Niel Caribbean Kitchen and enjoy great pub fare while the bartenders entertain you with age-old island stories.
Then spend the afternoon taking in vibrant murals, mosaics and graffiti art as you walk the streets of San Nicolas, which is home to the island's an up-and-coming arts and fashion scene. Visit the local artisans' market and Cosecha store where you can pick up some authentic locally-made souvenirs. You can even try your own hand-crafting with a private workshop led by local artisans.
Visit the San Nicolas Museum of Industry and Community Museum for a taste of the island's history and culture.
Dig your toes into the sand or let them soak in the ocean while you enjoy fine dining at the Flying Fishbone. Located inside a traditional Aruban cunucu house, this fancy seafront restaurant in the quaint fishing town Savaneta serves up a variety of fresh gourmet seafood and savory meat dishes.
Day 3
After a short coach-ride downtown, your group will begin a guided walking tour through colorful downtown Oranjestad, looping around the marina and the beachfront Renaissance hotel, as curious crabs clamber over the rocks and iguanas scamper across the manicured gardens of Wilhelmina Park. You'll visit Fort Zoutman for a tour of the historical museum and to climb the four-storey clock tower for a bird's-eye view of downtown Oranjestad.
Following your tour, you'll hop on one of our elegant wooden trolleys and weave through the downtown shopping strip. Snap up top designer brands at competitive prices and visit the ornate pink architectural gem Royal Plaza. We'll provide you with exclusive group VIP shopping cards.
You'll meet back at the marina at the beautiful wooden Monforte III ship for an afternoon cruise along Aruba's shores. Relish a high-end brunch on-board catered by White Modern Cuisine with a succulent menu featuring some seasonal local products. You can even swing off the rope for a refreshing dip or quick snorkel.
Spend the rest of the afternoon relaxing on Eagle Beach, ranked the 3rd Best Beach in the World by Trip Advisor. Then take a group stroll along the beach, heading north towards Palm Beach. Don't forget to snap a selfie alongside the signature leaning divi divi trees.
Head to Papiamento Restaurant for an exquisite poolside dining experience in lush tropical gardens, or in elegant, air-conditioned dining rooms. Choose from a selection of fresh seafood and delicious meats with local specialties like their renowned oyster soup or keshi yena (stuffed Gouda cheese). You can also tour the 175-year-old Aruban manor house, its rare Dutch-style antiques, and its impressive wine cellar.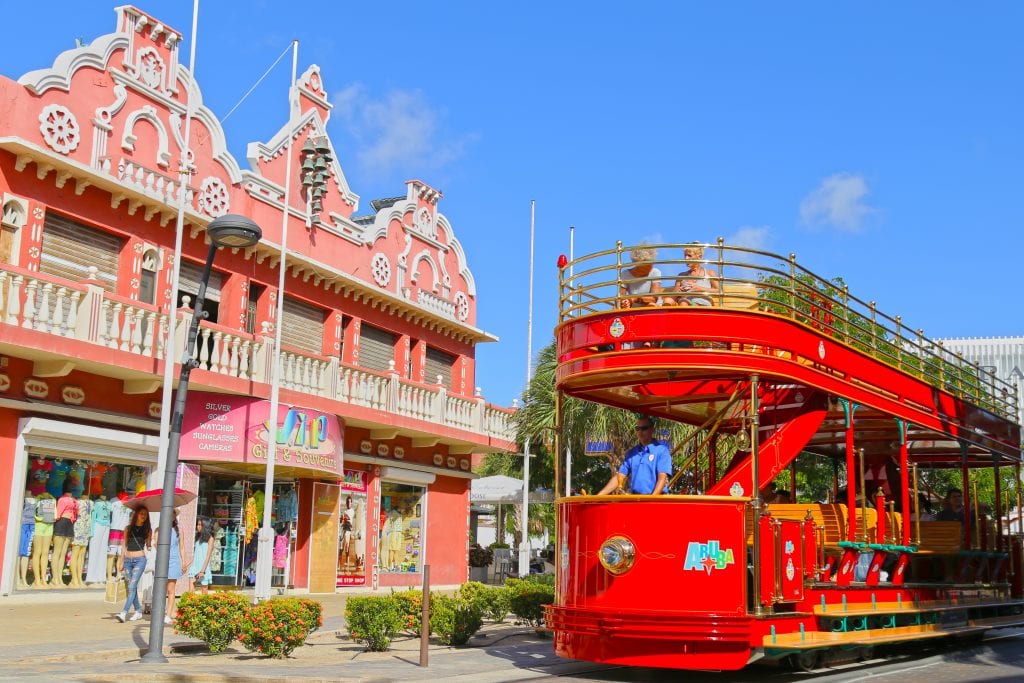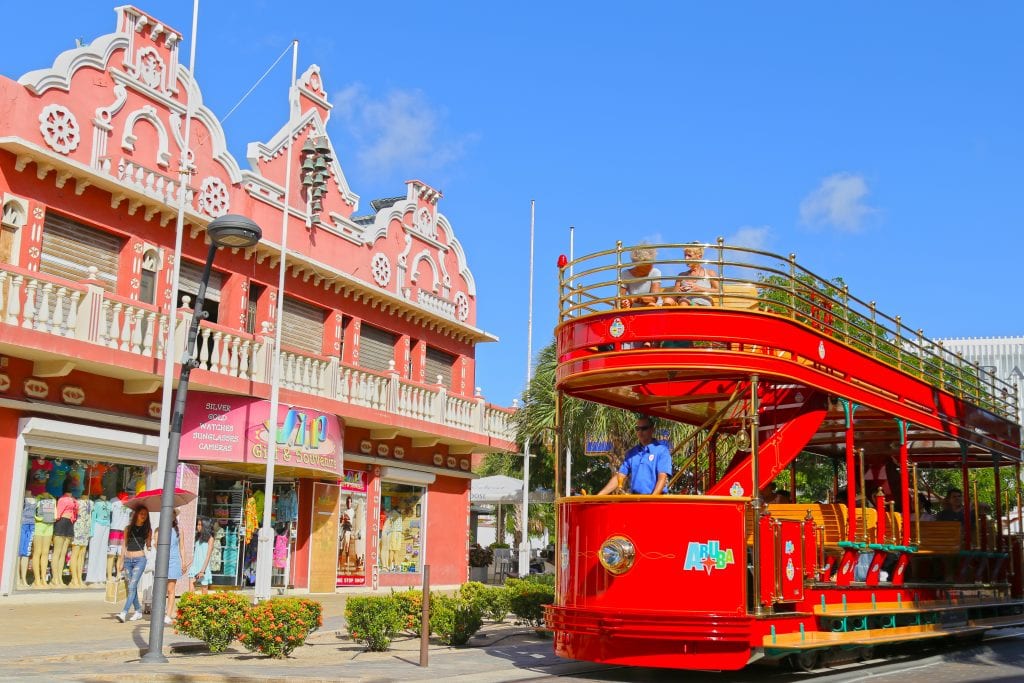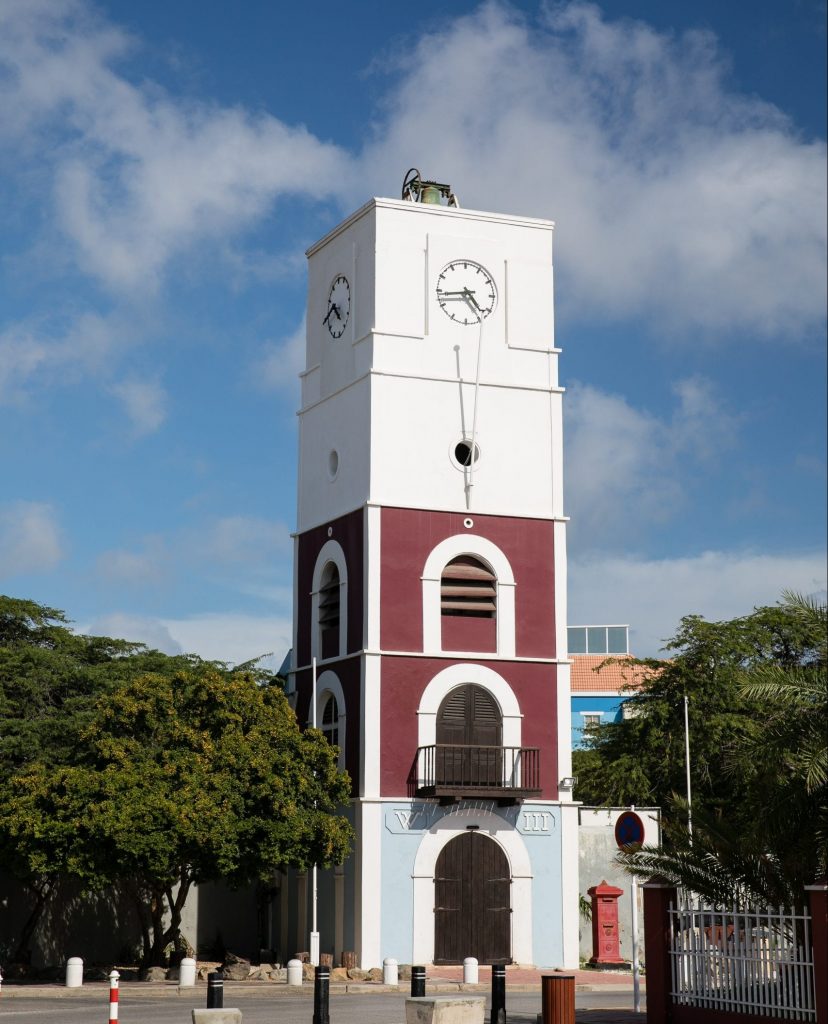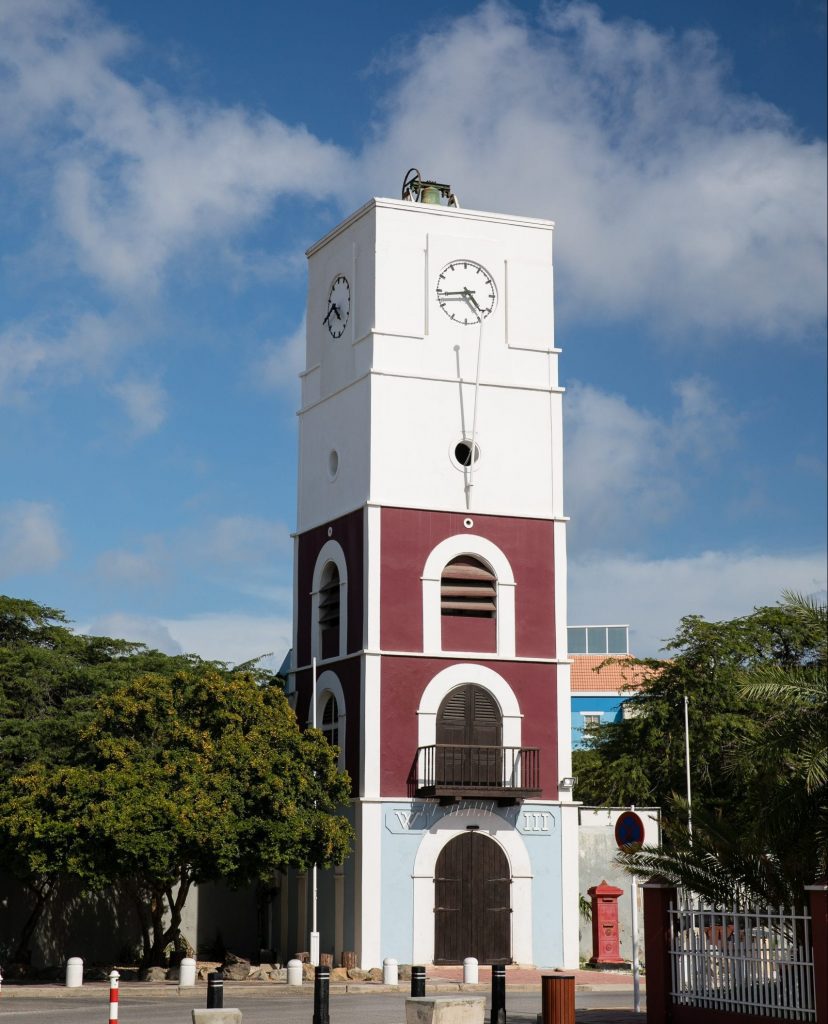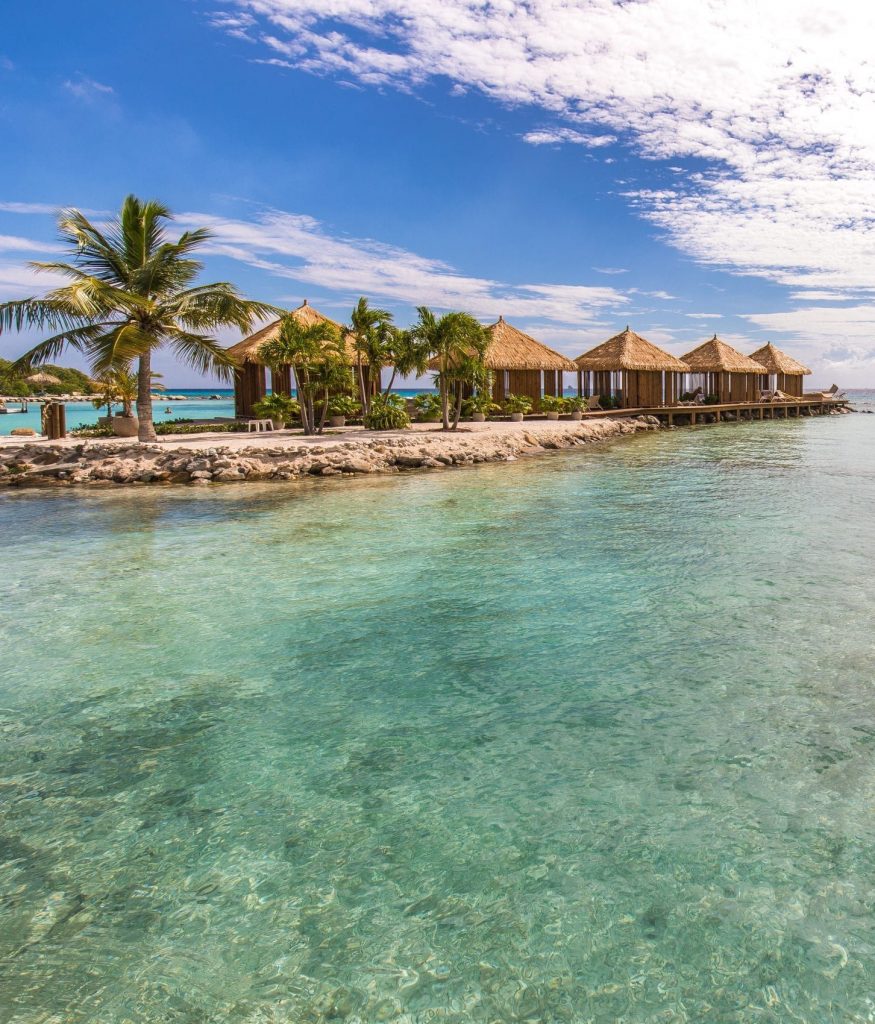 Day 4
A private water taxi will transport you to a 40-acre tropical paradise for a relaxing final day at the private Renaissance Island. You can feed friendly and photogenic hot pink flamingos, bask beneath the swaying palm trees, walk through mangroves or play a morning game of beach tennis.
Savor a frozen cocktail and leisurely lunch at the outdoor Papagayo Bar & Grill. For the afternoon, pamper yourself at Spa Cove, uniquely located above the water on a pier, or lounge in your own private cabana with giant hammocks suspended right above the ocean.
Hop on for a final evening wine and dine tour on the Kukoo Kunuku party bus. After a sunset toast at the California Lighthouse, you'll stop at three exclusive restaurants for a sampling of Aruba's culinary delights. Try some stewed conch, braised beef or gourmet vegan/vegetarian offerings paired with wines selected by an expert sommelier. Enjoy monumental courtyard dining at Quinta del Carmen, in a restored 100-year-old mansion adorned with pictures of our nation's rich history. Taste its signature cuisine with a Caribbean flair, paired with a delectable glass of wine.